Book Beginnings on Friday is hosted by Rose City Reader. Share the opening quote from the book.
The Friday 56
is hosted at
Freda's Voice. Find a quote from page 56.
Check out the links for the rules and for the posts of the participants each week. Participants don't
select their favorite, coolest, or most intellectual books, they just use the one they are currently reading. This is the book I'm reading right now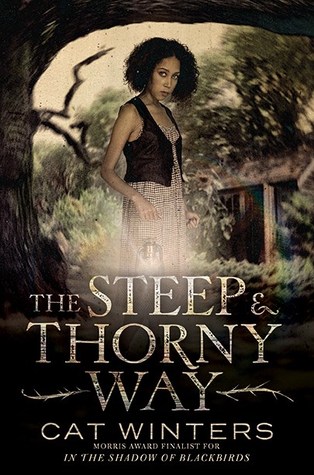 Book title: The Steep and Thorny Way by Cat Winters
Book Beginning:
July 1, 1923: I drew a deep breath and marched into the woods behind my house with a two-barreled pistol hidden beneath my blue cotton skirt.
Friday 56:
'People shut me up at my trial,' Joe had told me at the pond. 'No one, not even my own lawyer, let me speak, as if they'd all gotten paid to keep me quiet.'
Comment: I am pretty excited to start this book, set in Oregon, my state of origin. It deals with the topics of racism and the Ku Klux Klan. It is also a re-imagining of Hamlet.