Top Ten Tuesday: Books with 5-star ratings.
Note: I have read 33 books in 2016 of these I gave 5-star ratings to 11 of the books, one third. Oddly they represent mostly nonfiction and poetry books. Apparently I am pretty picky and stingy with my 5-star ratings for fiction so far this year.
In reverse order by date:
1. Teaching with Fire: Poetry that Sustains the Courage to Teach
Edited by Sam Intrator and Megan Scribner
A favorite poetry book.
One side of each page contains a small story how the educator is inspired by a particular poem. the other side of the page contains the poem.
Print.
Reread: March 10th
2. The Sound of Gravel by Ruth Wariner
A memoir.
Ruth grew up in a polygamous family and community. this is her story and how she got out. Riveting.
Audiobook.
Completed: March 9th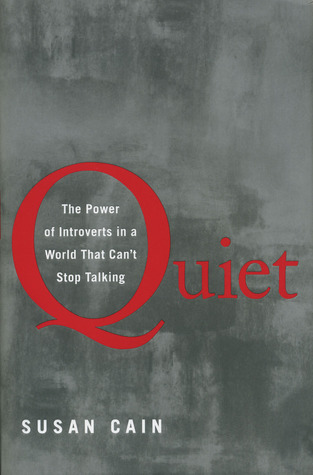 3. Quiet: the Power of Introverts in a World Which Can't Stop Talking by Susan Cain
Nonfiction.
Ms. Cain pulls together all kinds of research on introversion/extroversion. This book gave me a lot of insights into my daughter and several of my students who are introverts. It lent itself to an excellent book club discussion.
Audio and Print.
Completed: March 3rd.
4. The Voice that Challenged a Nation: Marion Anderson and the Struggle for Equal Rights
by Russell Freedman
A YA nonfiction book about the famous African American singer who wasn't allowed to sing in an auditorium in Washington D.C. because of her color, so Eleanor Roosevelt had her sing at the Lincoln Memorial. This act help bring about equality in the Arts.
Inspiring.
Print.
Completed: March 1st.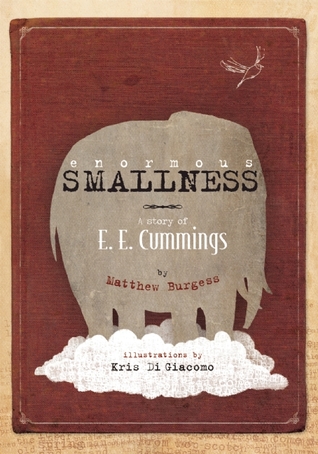 5. Enormous Smallness: a Story of E.E. Cummings by Matthew Burgess
Nonfiction picture book for children.
I've always liked his poems and now I love them. What a treat!
Print.
Completed: Feb. 29th.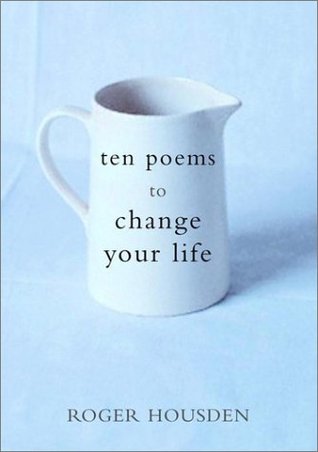 6. Ten Poems to Change Your Life by Roger Housden
Poetry.
Housden's explanations and descriptions make poetry accessible to me. I've read all his poetry books and now am rereading them.
Print.
Reread: Feb 28th.
7. Scottsboro, Alabama: A Story in Linoleum Cuts by Lin Shi Khan
Nonfiction. Art.
Another Black History Month read. This one is about an event which occurred in the 1930s which gained international attention, if it hadn't it would probably be another lynching story.
Fascinating and horrifying.
Print.
Completed: Feb. 23rd.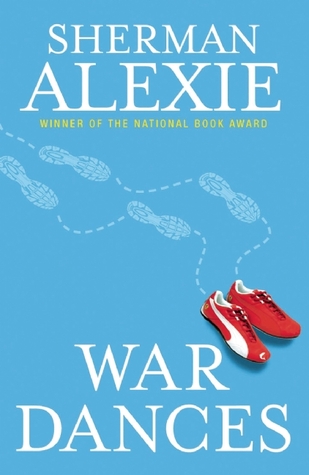 8. War Dances by Sherman Alexie
Short stories, poems, and essays.
Alexie shines the light on what it is like growing up Native American.
Funny and disturbing by turn.
Audiobook, read by the author.
Completed: Feb. 23rd.
9. Felicity by Mary Oliver
Poetry.
A slim volume full of poems about love by a favorite poet.
Print.
Completed: Jan. 27th.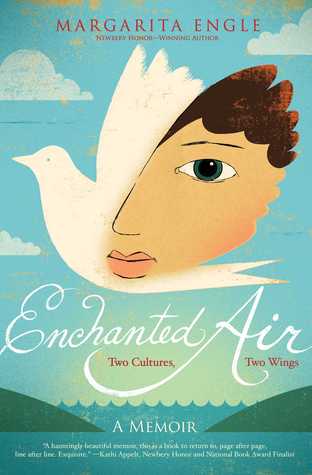 10. Enchanted Air: Two Cultures, Two Wings by Margarita Engle
A memoir, written in verse.
The poetry in this memoir is exquisite.
Print.
Completed: Jan 24th
11. The Brief Wondrous Life of Oscar Wao by Junot Diaz
Fiction.
The only fiction book on my list and it is a good one. A Pulitzer Prize winner for good reason.
Audiobook.
Completed: Jan 20th.